A Cyborg Manifesto
Book Design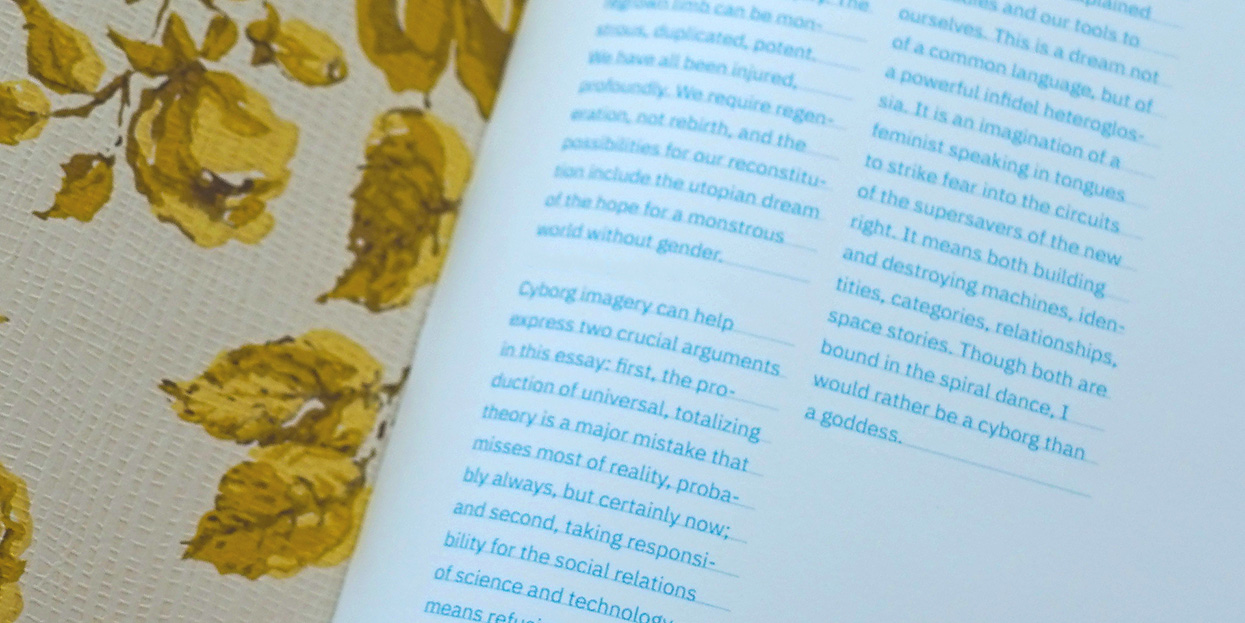 Year
2019
Kind

Typography
Editorial Design
Bookmaking

Tools

Adobe InDesign
Adobe Photoshop
Processing
Awl, needle, thread
A designed and bound 60 page booklet of Haraway's foundational text A Cyborg Manifesto. Specific page materials and typographic treatment were the focus of this project.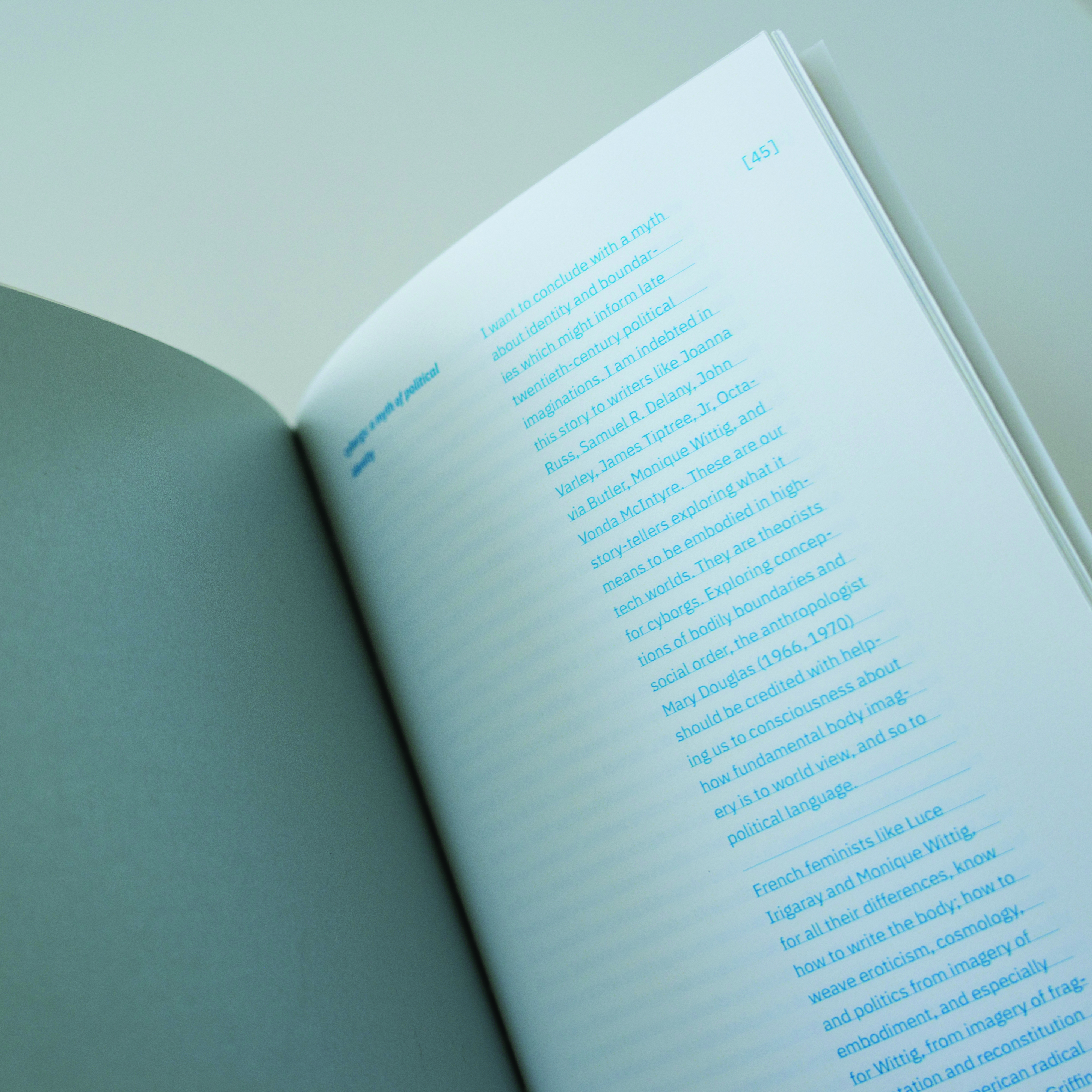 The cover is an off-white 120lb sheet with vintage floral wallpaper. The back cover is 1/8" white acrylic. When holding the book, the reader is always touching at least three different materials at the same time.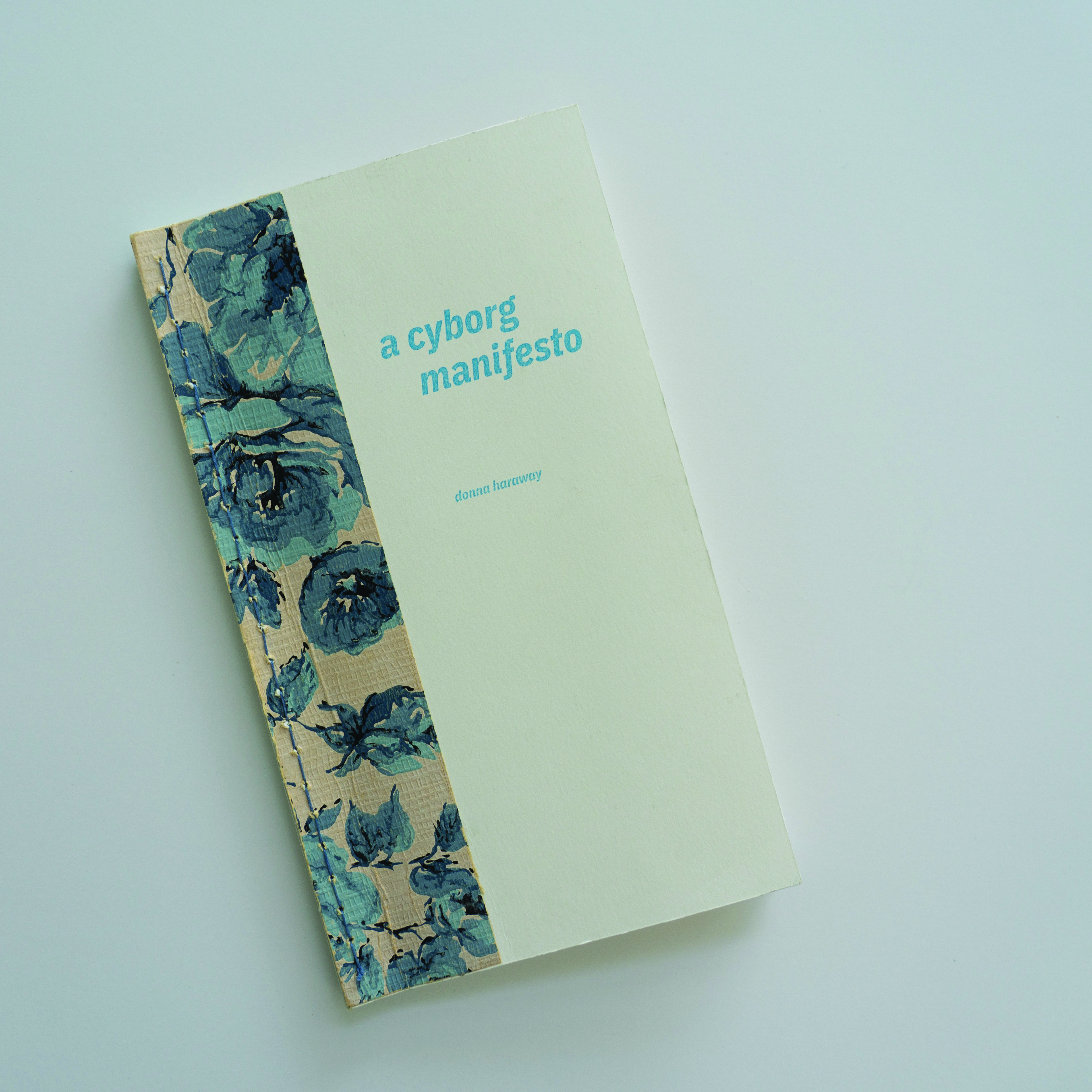 The text is set in narrow columns to complement the poetic and open-ended language Haraway implements.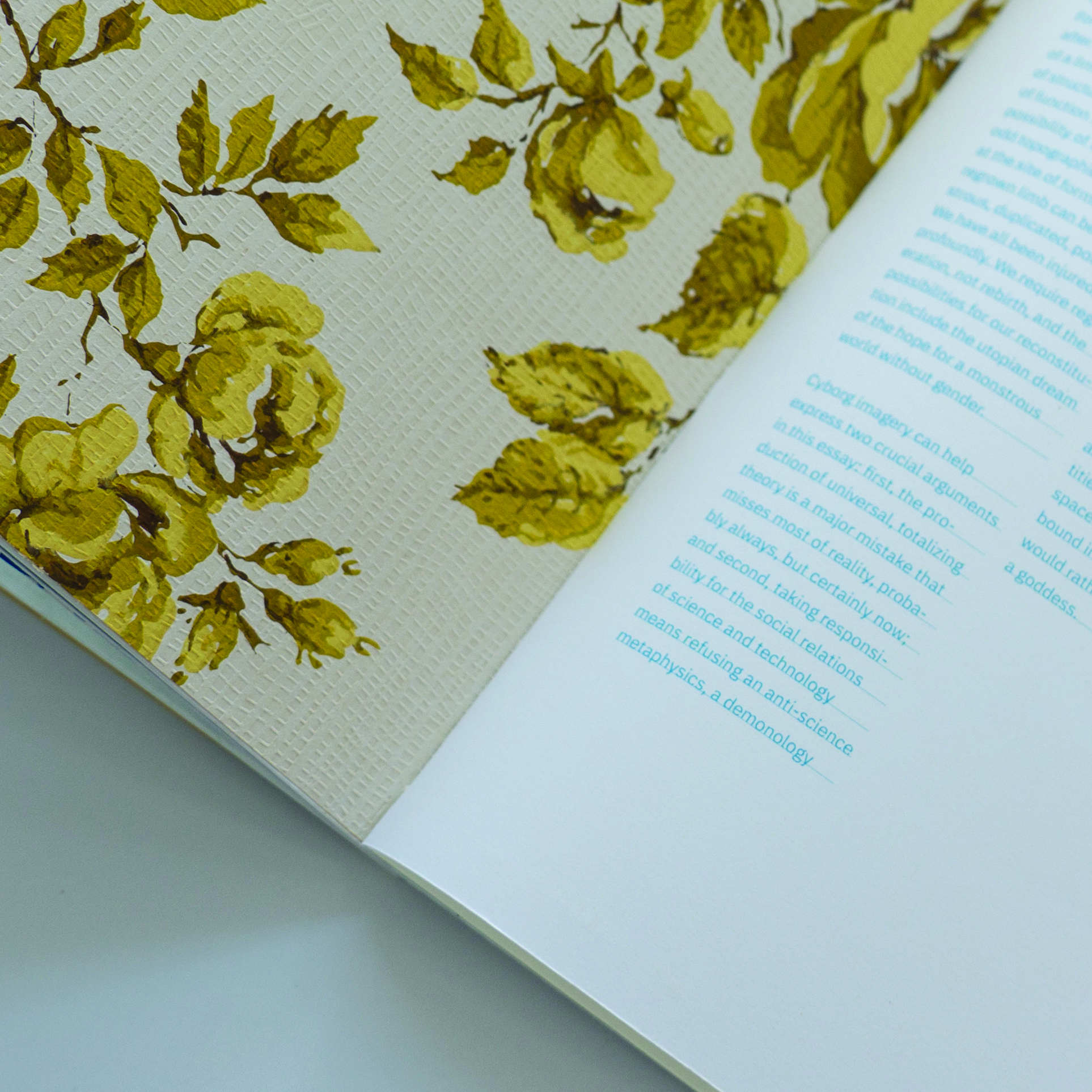 Insert pages of different materials serve to complement and divide the text including: metallic and transluscent papers, loose synthetic fiber mesh, and fuzzy yellow felt.